Cards Games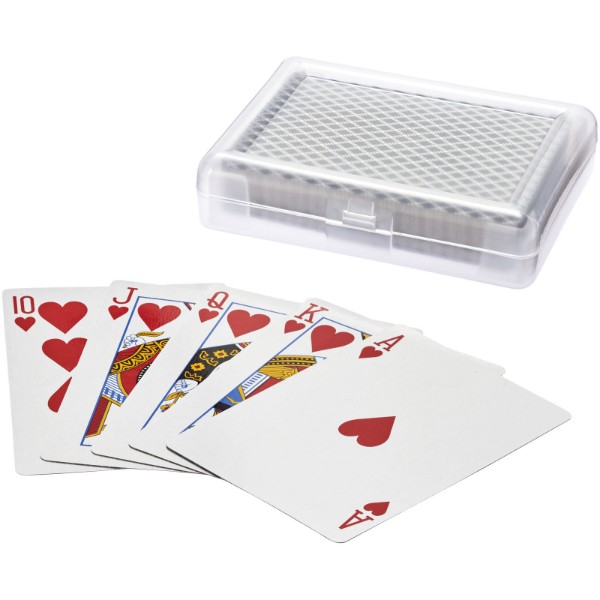 Classic deck of cards with 2 jokers, sealed. Comes in plastic case.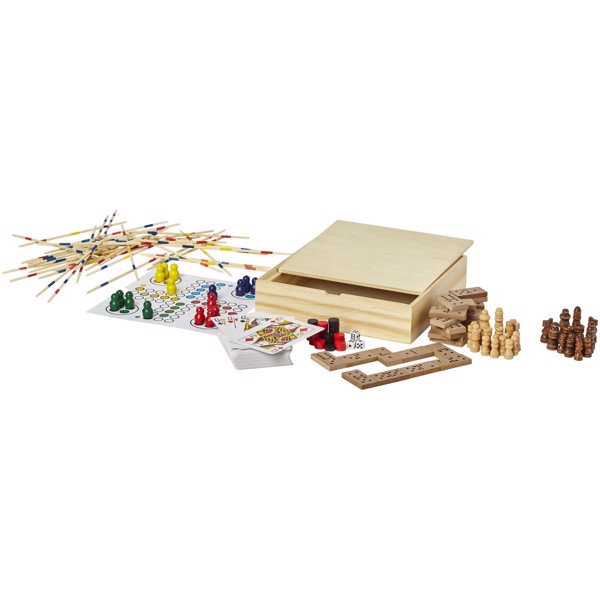 Wooden cabinet containing several components to play games such as backgammon, chess, checkers, domino, ludo, mikado, and all sorts of card games. Two side lid with plain front for decoration and chess/checkers board on the back. Extra paper inlay for ludo and backgammon boards. Instructions included.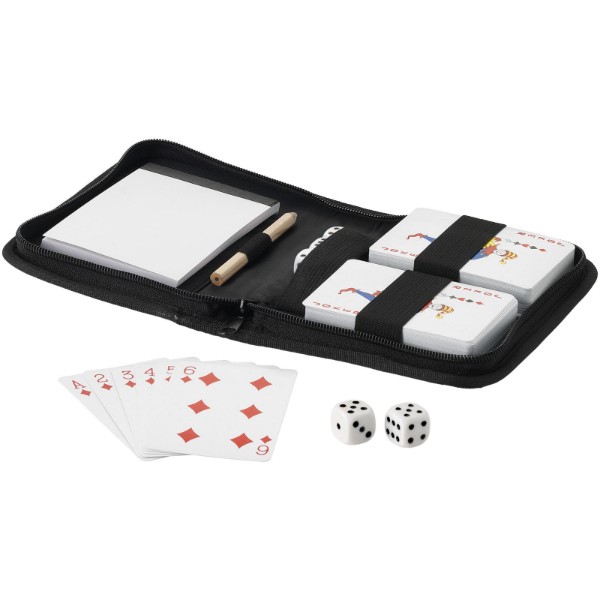 2 decks of cards, 5 dice, notebook and pencil in travel pouch.
Prices are without VAT.
Send us your inquiry today!
Consultation of details with the dealer
Non-binding offer within 24 hours
Just enter the basic information
Send inquiry